Hi, nice to meet you!, I am Mark, the co-founder  of OCRE.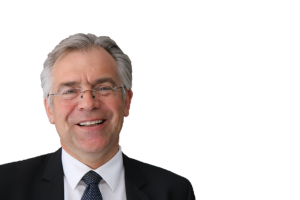 On this blog I will guide you through the existence and evolution of OCRE. Be warned, this might contain some in-depth information and some personal views 😉. But for now, let's start with the very basics. OCRE was founded in 2007 and was a pursuit of dreams to start as an entrepreneur in a diversity of market segments, busy improving HR dynamics within companies.
The start of OCRE
OCRE, just as ROME, wasn't built in one day. Let me take you back to 30 years ago. It was a nice day during summer 1989. I just finished my study Geology; Micropaleontology to be more precise. Maybe you know what it entails, but I can imagine not everyone does. Therefore, for the ones who do not know yet; it's a study focused on the evolution of organisms and what this tells us about the earth's history.
As I was just graduated and full of confidence and energy, I was ready to make my debut in the wide world! Some might say I was slightly idealistic, and I could not agree more. I liked to view myself as driven and focused for my first adventurous job, where I got the opportunity to discover new cultures and new continents. As I vividly recall, this opportunity was provided to me by the offshore industry.
Why did I choose the Offshore industry to work in? This I will tell you in my next blog, where I will take you on a journey explaining my thoughts on why the market segment of "Offshore" is so interesting.
Would you enjoy reading more stories and insights regarding OCRE Group and its business units? Follow our LinkedIn Pages and discover the world of OCRE.
Offshore
Medical
ICT
Geoscience
And make sure to follow us on Instagram at @ocrecompanies