Den Haag, Nederland
Direct
Full Time
€2200-3500
Questions?
Do you have any questions regarding this vacancy? Then do not hesitate to contact us.
OCRE Offshore Services is een wereldwijde leverancier van technische professionals voor de offshore-en energie-industrie. Onze missie is om onze klanten te helpen beter te presteren op hun projecten met de hulp van onze professionals. Onze kernwaarden zijn snelle adequate reactie, kennis, flexibiliteit, continuïteit en kwaliteit. De functie van recruiter is een functie met een zeer hoog internationaal karakter. Doordat de organisatie sterk groeiend is zoeken wij uitbreiding van het team.
Taken en verantwoordelijkheden als Recruiter;
Het matchen de juiste kandidaat voor de klant vinden, o.a. via netwerk, job boards, social media & de bestaande database;
Intakegesprekken voeren met kandidaten, in persoon, via MS Teams en telefonisch;
Contacten onderhouden met klanten en kandidaten;
Het creëren van je eigen pool van professionals.
De klanten en kandidaten van de juiste informatie voorzien;
Het logistieke proces begeleiden denk aan vluchten/ visa/ accommodatie voor kandidaten;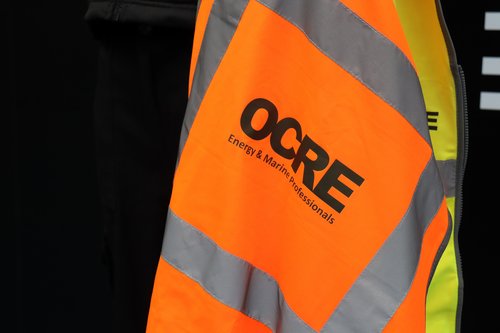 Functie Eisen
Wij zijn op zoek naar iemand met:
1-3 jaar werkervaring
Ervaring in (technisch) recruitment is een Pre;
Afgeronde HBO-opleiding;
Affiniteit met en passie voor de offshore, olie & gas industrie is een Pre;
Goede communicatieve vaardigheden;
Administratief sterk;
Commerciële talenten;
Gedegen kennis van de Engelse taal;
Kennis van Microsoft Office;
Ervaring in de offshore en/ of de maritieme industrie is een pré.
Doorgroeien binnen het bedrijf spreekt jouw aan.
Wat bieden wij
Een marktconform salaris.
Laptop en telefoon van de zaak.
Mogelijk tot sporten in de sportschool in het gebouw.
Goede secundaire arbeidsvoorwaarden.
Thuis werken behoort toto de mogelijkheden.
Doorgroeimogelijkheden binnen het bedrijf.
Opleidingsmogelijkheden, in- en extern.
Voor meer informatie kunt u contact opnemen met; Jim Bekker, Business Unit Manager OCRE Offshore Services.
Tel: +31 (0)70 2400170
Mail: jim.bekker@ocre.nl
Our application process