Offshore as HSE during the outbreak of a pandemic
The title represents a rather rare situation. How often do you experience such thing? Hopefully never. However, it is what happened to, among others, Wim Leutscher. In the very beginning of the year he went to a project in the south of America. Back then COVID-19 had just recently been reported in China.  But let's start with the basics. For what reasons did Wim travel to the South of America?
In 2013 the Ramco Crusader sank off Brazil. Seven years later, the wreck was going to be raised. Ocrean Wim Leutscher was part of the job as HSE to raise the wreck from 27 meters deep. He went to Brazil in February 2020 and came back in a completely different world only a few months later, in April. By that time COVID-19 had become a pandemic. Even though the job was offshore, the crew also noticed multiple changes. They all needed to remain on board as coordinated with the main office and the shore coordinator in Brazil.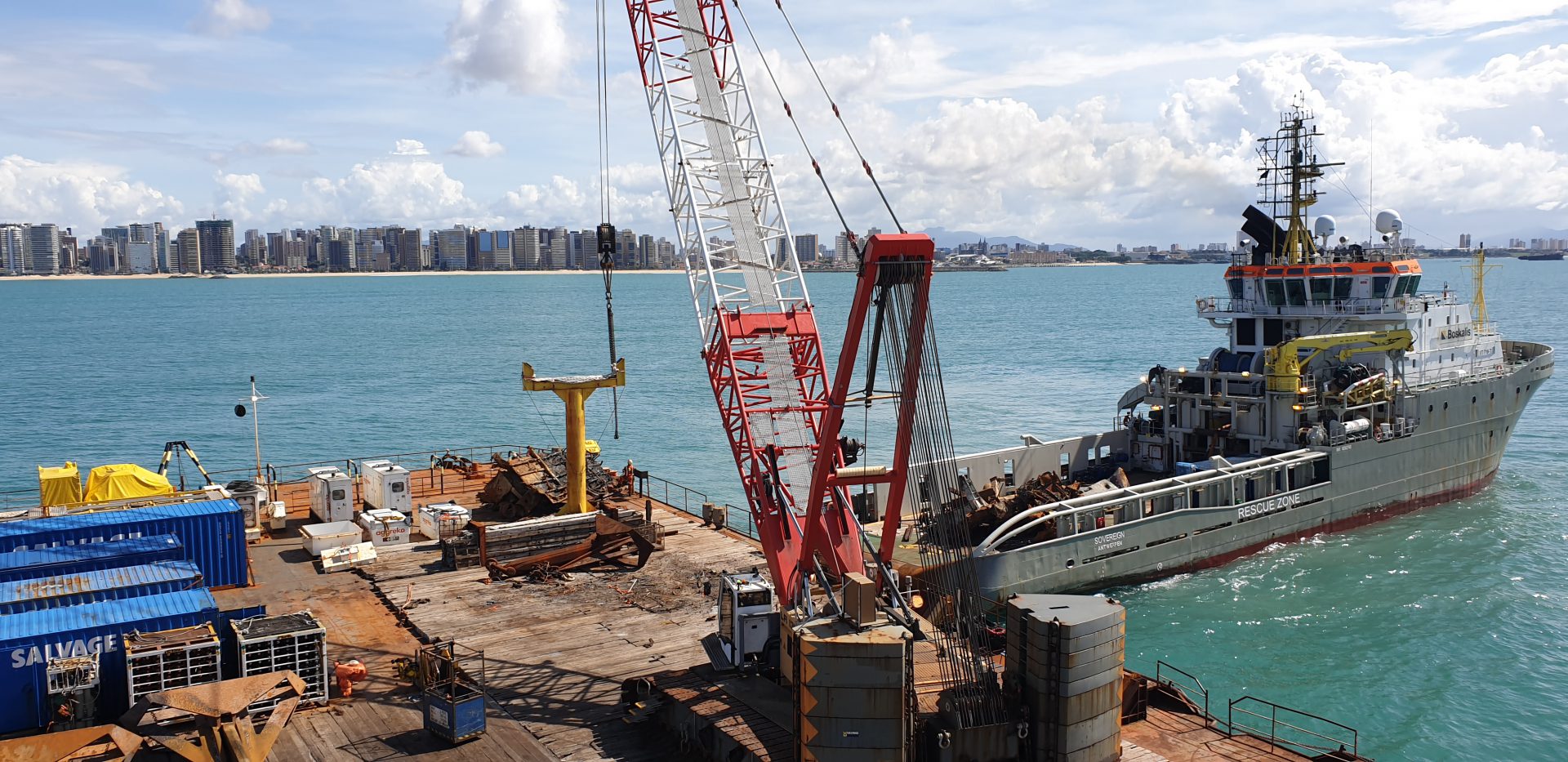 Life during a pandemic while working offshore
A local (disinfected) boat made sure to deliver food, drinks and spare parts. Two designated people (the doctor plus one) needed to put on an isolation suit and keep as much distance as possible to collect the delivery upon arrival. When the Ramco Crusader successfully refloated, the crew could go home. However, everything was even more different than expected. One was obligated to wear masks and the airport was empty due to all the flights being cancelled, which was quite a contrast with their arrival. Luckily everyone was able to come home safely due to a charter that was arranged by the client and due to good cooperation and compliance with all measures on shore and on the flight.
Would you enjoy reading more stories and insights regarding OCRE Group and its business units? Follow our LinkedIn Pages and discover the world of OCRE.
Offshore
Medical
ICT
Geoscience
And make sure to follow us on Instagram at @ocrecompanies