Job description
The rough offshore world on platforms in the North Sea has always attracted you. The industrial world of the onshore port areas also appeals to you.
While working as a insulator, you have the opportunity to discover these interesting worlds up close. After the daily work meeting, you grab your equipment, check and secure your work enviorment, and get to work.
You work on various large offshore or onshore constructions and contribute to the maintenance of these workplaces.
As an insulation technician, you work independently as well as in teams on insulation, assembly, disassembly and sealing work.
Based on the assignment and the work specification, you choose the right working method, technique and material. With the team, you work on different projects in the North Sea at different locations.
Sometimes at height or in small spaces. But overall you work in a close knit team that understands the clients requests and only goes for the best solution every time.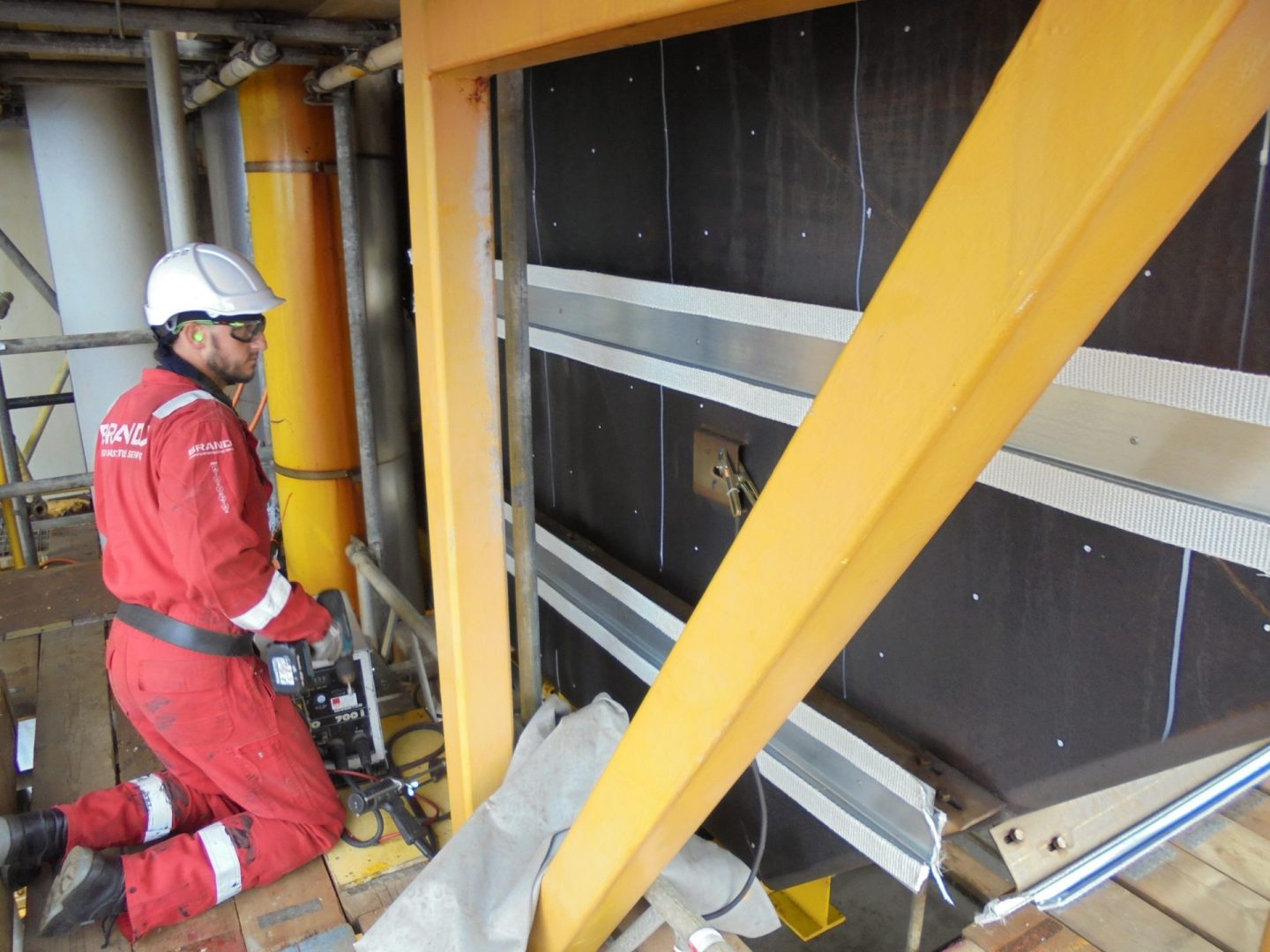 "Many varied tasks with a
professional and close-knit team."
Your work in action
"Brand aims for long term projects to create a stable work environment"